Ferdinand Stroh and Minnie Beck Certificate of Marriage
---
Submitted by: Gail Hutchcraft
Email: ladybuggc@sbcglobal.net
Copyright © by Gail Hutchcraft, all rights reserved.
---
Married July 4, 1908 in Bloomington, IL by W. B. Hendryx, Justice of the Peace. Witnesses were Julius Anderson and Anna Beck.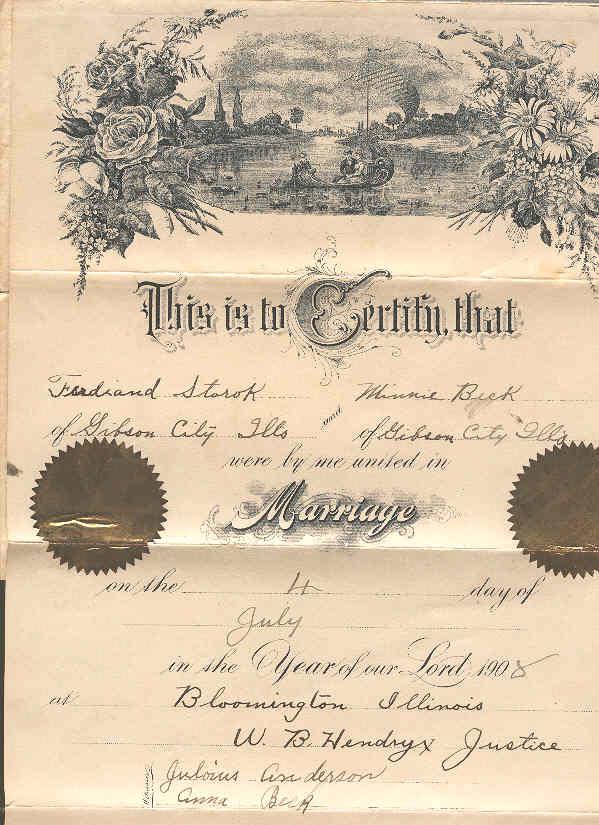 Ferdinand Stroh and Minnie Beck Wedding Photo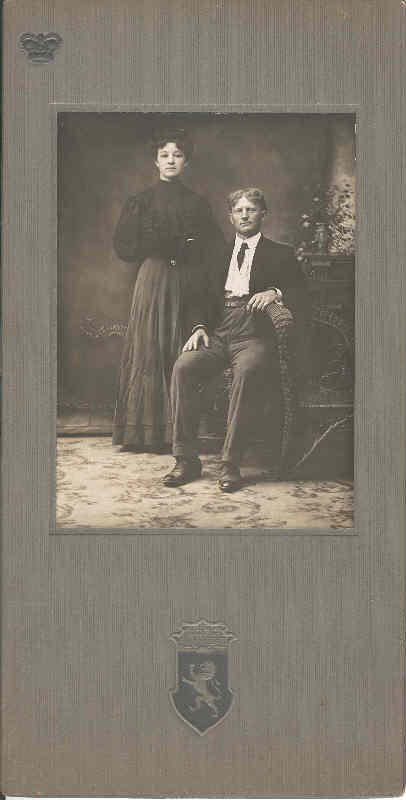 Judge Hendryx's New Marriage Parlor, No. 1, as mentioned in Certificate of Marriage for Fred Stroh and Minnie Beck.

Click photo for larger image.
Search this site: