Fred and Minnie Stroh 50th Wedding Anniversary
---
Submitted by: Gail Hutchcraft
Email: ladybuggc@sbcglobal.net
Date Submitted: 5 April 2008
Copyright 2008 by Gail Hutchcraft, all rights reserved.

---
Fred Stroh and Minnie (nee Beck) Stroh 50th Anniversary Photo 1958
They were married on 4 July 1908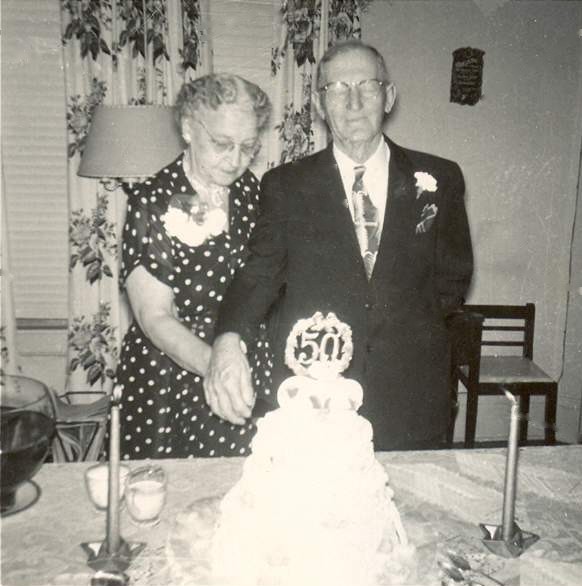 Below is a letter and its envelope, from U.S. Congressman Leslie Arends, to congratulate the Strohs on their 50th anniversary.
The Congressman was a neighbor of the the Stroh's when they lived in Melvin during the early 1900's.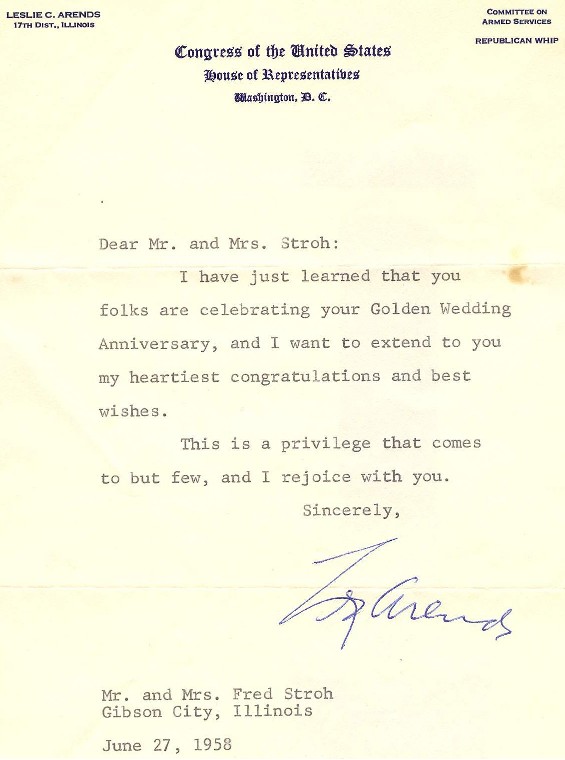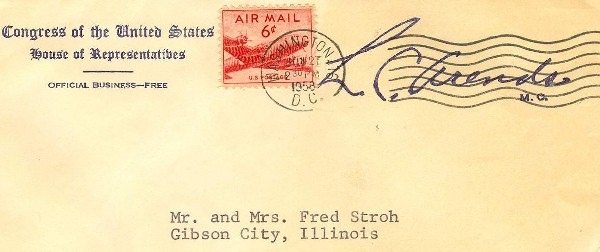 Search this site: