Fred Stroh Baptism
---
Submitted by: Gail Hutchcraft
Email: ladybuggc@sbcglobal.net
Date Submitted: 5 April 2008
Copyright 2008 by Gail Hutchcraft, all rights reserved.

---
Certificate of Baptism for Fred Stroh, born on 30 August 1880.
He was Baptised at St. John's Lutheran Church, Rural Anchor, McLean County, Illinois.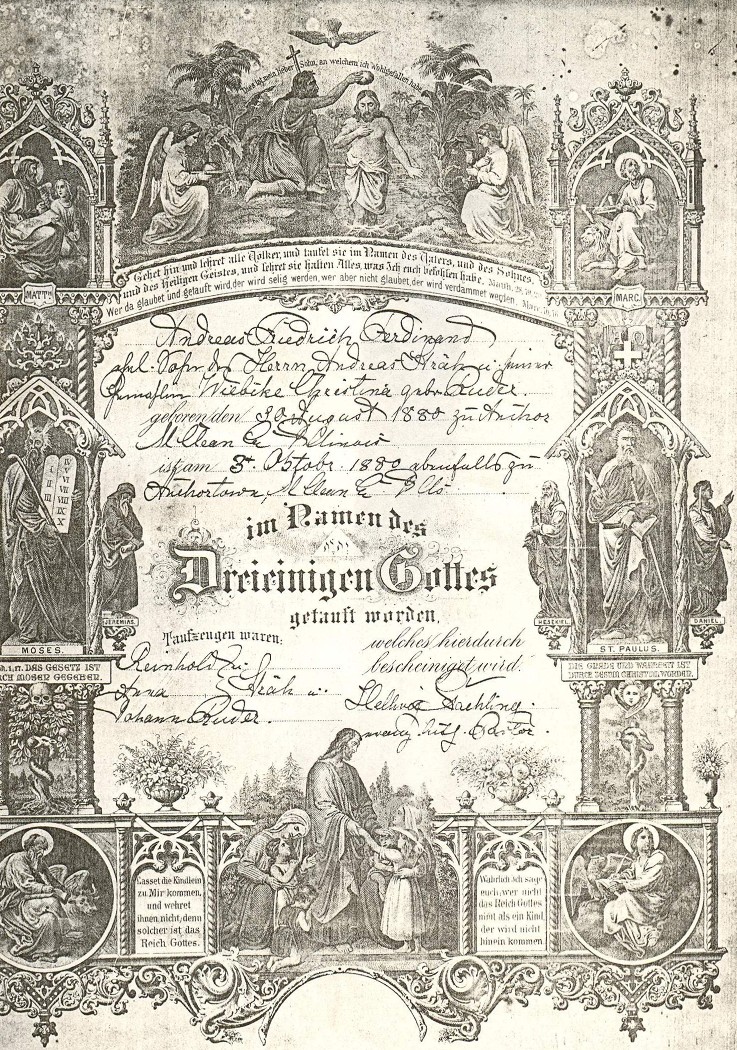 Click Here to return to the McLean County Home Page.